Friday June 14th, 2019:
Upon meeting our Airbnb host Carmel the evening before, she gave us a rundown of the house she'd so graciously rented to us for the next two nights. She also gave us a guidebook of the area and pointed out some of her favorite things that we might want to add to our itinerary.
Waking the next morning, feeling only slightly disoriented by the fact that we were on vacation in Europe and not at home getting ready for work, our group made breakfast in the kitchen. Carmel had provided us with a wide variety of snacks, including waffles (that weren't frozen?), fresh fruit, and something called "breakfast pudding" that none of us were brave enough to take out of the refrigerator.
Our first stop of the morning was Belvedere House Gardens & Park—a Mullingar locale that none of us had heard of but came highly recommended by Carmel.
The morning offered slightly cloudy skies and a chill in the air none of us were quite ready for, but we bundled up and headed out, my dad and Uncle Bruce taking the wheel and bravely setting off the on "wrong" side of road once again.
Being a Friday morning, Belvedere House was not overly crowded, and we were able to saunter and explore at our own pace, flipping the hoods of our raincoats off and on as the rain came in spurts.
We took a tour of the house, marveling at its architecture and grandeur, and then we walked the grounds and strolled through the fairy garden.
Overall it was a very charming and welcome start to our day, and the perfect pit stop en route to the day's main attraction: the Cliffs of Moher.
You know, these old things.
We spent a good two hours here, blessed with a sunny sky and only periodic gusts of high wind that made my dad close his eyes and ask us to please stand at least 4 miles from the edge.
Among the many (hundreds?) (thousands?) of pictures we took, my sister and I made sure to get another hair by the Cliffs shot, paying homage to those we took a few years ago.
And I got to recreate one my of my favorite shots from our trip—this time with my brother in tow.
Quick sidenote: Can we talk about how tiny my hands look compared to his?
From the Cliffs of Moher, we headed to Galway, my cousin Taryn's favorite city from her stay in Ireland, and she took us to her favorite pizza place (Mizzoni's) and her favorite bar (The Skeff).
As we hung out and listened to live music from Vicaria Band, my sister and I introduced the gang to our favorite Irish born drink: Jameson and ginger ale, which aided in our table's karaoke performances of Britney Spears, Tina Turner and Darius Rucker (among others).
The drive back to Mullingar, while a little long and dark, again landed us in a place to call home, and the group of us sat around the living room, sipping on nightcaps and laughing our way through the memories of the day. This was our last night in Mullingar, but Carmel and Fintan promised to send us off with a bang, and at 9:00 a.m. the next morning, that bang arrived in style.
.
Saturday June 15th, 2019:
BANG.
Okay, so it wasn't really a bang. It was more of a knock. Two or three of them. And then a call into the house: "Peppy and I are ready for ya!"
As you might (never) have guessed, Peppy was a horse, and Fintan ushered us outside to meet him, and take us on ride in the Peppy-drawn carriage.
Pro tip: if you are ever given the opportunity to go on a carriage ride through the Irish countryside, say yes. There is truly no better way to start your morning.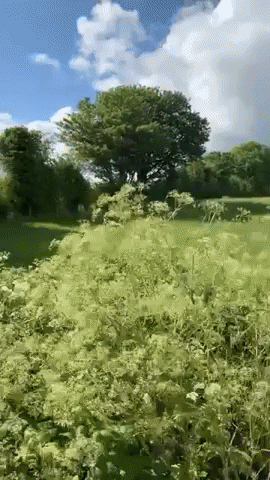 After each family got a ride, we loaded back into our cars, waved goodbye to Carmel and Fintan (and Peppy) and got on the road to Cork.
Just under three hours later, we pulled into the parking lot at Blarney Castle.
Now, Blarney Castle was a favorite from our last trip, mostly because of how beautiful both the castle and the grounds are, but also because of the undeniably fun—and for some, understandably terrifying—prospect of kissing the Blarney Stone to receive the "gift of the gab". For a full recap of what that means, you can check out this post, but to keep it brief: you lie on the ground, have an Irish man help you more or less hang off a ledge at the top of the castle, and then kiss a thousand year old rock.
Legend says that after you kiss the rock you will be blessed with eloquent speaking abilities, though for anyone afraid of either heights or, more commonly I assume, being held over a ledge one hundred feet in the air, the sheer anticipation of kissing the rock can bring out profanity as eloquent as anything I've ever heard.
To come down from the excitement/danger/fun/terror (depending on the person) we walked around the grounds, once again surprised by how beautiful everything is, though slowly getting used to the fact that Ireland is simply, consistently, even reliably beautiful. (Hear that, Irish tourism department? Reliably Beautiful. Call me.)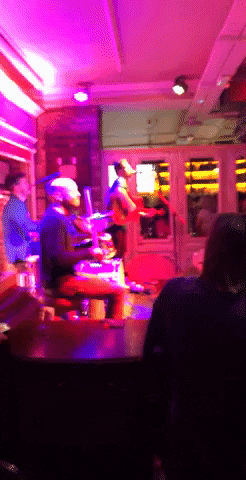 Our hotel for the night was the River Lee in Cork. While it was tough finding accommodations that fit a group of nine, or even a family of more than three, the River Lee was beautiful and we settled in nicely to three rooms, each with three single beds. (I found a great deal on Orbitz.com!)
We also enjoyed—one could argue too much—the hotel restaurant, where we spent a large chunk of time eating and eating and drinking and eating before heading out in search of one (or three) Irish pubs, where we spent the rest of the night drinking and drinking and laughing and dancing and singing our hearts out.
One request, Ireland pubs: play more Whitney Houston.
Other than that, you're perfect.
---
Read Day 4 & 5 here.