I am usually prone to forgetting about the arrival of this letter arriving in my inbox, but about a week ago I remembered that it was getting close and I laughed out loud. While my last time capsule post was in October, I didn't actually write my next letter until January—roughly two months before all hell broke loose. So it's safe to say my answers and predictions are going to be slightly, if not horrifically, off.
But they should be interesting nonetheless.
To start things off, it's clear that I was feeling a little feisty in January, because I start the letter with, "It's a new decade bitch, make it shine."
Okay, girl.
How about we relax?
Let's see what else past me had to say.
.
1) What day is it?
My answer from the last time capsule (1/14/20): January 14th, 2020 (YIKES, I'm so behind.)
.
2) What's the weather like outside?
My answer from the last time capsule (1/14/20): It's sunny, but a little on the chilly side (for Southern Californians at least). I've been living in my sweaters for the last month and it has been bliss.
Ding dong, the heat's back. Your jackets have now been put away—save for the couple you still wear in the office at work because the air conditioning has started cranking full blast and turning you into a popsicle.
.
3) What did you do today?
My answer from the last time capsule (1/14/20): Today all I have done is work so far. But in a few hours I am headed to the dentist to get my wisdom teeth out. Bleh. I'm excited to receive this in the future when it's all over and done with.
You survived, girl! It was a rough couple days of recovery, but overall not that bad. That is…except for the ongoing mystery of who the hell put your sweatshirt back on. 
.
4) What's your favorite song right now?
My answer from the last time capsule (1/14/20): Pretty much anything by Maggie Rogers.
Still true. Maggie is a queen and her music is a lifeline I often turn to when I'm in need of a pick me up. Some of my favorites are "Burning", "Love You for a Long Time", and "Fallingwater."
.
5) What's the most recent movie you've seen?
My answer from the last time capsule (1/14/20): I saw Little Women on New Years Eve and it instantly became one of my favorite movies ever. Loved it.
This was such a good day! My best friend and I went to breakfast at one our favorite neighborhood restaurants, and then hit the movies for a $9 morning showing because we have reached a point in our lives when saving $10 feels like winning the lottery. 
Also, after the movie ended and the lights went up we slumped down in our seats and sat, with still damp tears on our face, unable to come up with coherent sentences to express how much we loved it. So needless to say, I recommend it.
.
6) Who did you text last and what did you say?
My answer from the last time capsule (1/14/20): I texted my sister "I've gotten three emails from that gym I noticed while we were driving yesterday," to let her know that technology is officially taking over.
Later that day I got home and said, out loud, in the earshot of my phone and my Alexa that I was "NOT INTERESTED IN THAT GYM" and then the emails stopped. Maybe it was a coincidence. Maybe it was 100%, definitely the robots listening. You decide. 
.
7) What is your biggest goal right now?
My answer from the last time capsule (1/14/20): To finish writing a book.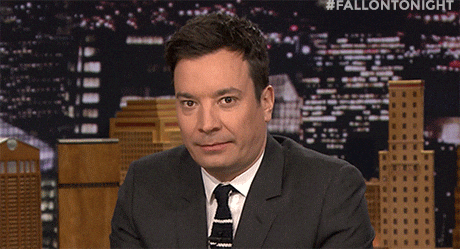 .
8) What are you most excited about?
I kept in my answer from last time just because I thought it was necessary to break down how hilariously sad both of them are. First we have this answer from March of last year, when I was excited about the start of the 2019 baseball season.
My answer from the last time capsule (3/25/19): There are a lot of exciting things on the calendar for this year, but I think right now I'm most excited about Opening Day. It's this Thursday and it's the very first time Natalee and I have ever gone. I'm so excited!
-Then we have my response:
Note to past Kim: Good news, girl, the Dodgers set a record for most games won in franchise history! Also, we made the playoffs and are currently fighting our way through the NLDS. I can only hope the next time I hear from you we will have won the World Series, but for now, one step at a time. 
2 things:
1) GIRL, that playoff run was ROUGH.
BUT.
2) GIRL, the Astros AND the Red Sox were accused of cheating in the two previous World Series. Also this video was born, so there was still some fun to be had:
Now, on to my answer from January.
My answer from the last time capsule (1/14/20): I'm excited about the potential of this year. If that makes sense. I have a lot of fun things planned on the calendar and I think a lot of good things are on the horizon and so I am feeling excited and optimistic about the potential this year (and hopefully this decade) has for me and those around me.
And again I say, GIRL. 
You poor thing. 
Everything on the calendar is cancelled. This year is a disaster. The grocery stores are empty and people are literally selling toilet paper like drugs on the dark web. I'd like to say that the decade can truly only improve from here, but I'm not looking to jinx us. 
.
9) What are you most worried about?
My answer from the last time capsule (1/14/20): To find myself at the end of this year (and ESPECIALLY) this decade in the exact same place.
Right, right, I get that, but how about the fact that we've been mandated, for seven weeks, to stay in one place, at all times, every day?
.
10) Tell yourself a really bad joke.
My answer from the last time capsule (1/14/20): Absolutely not.
Way to stick it to the man yourself two years ago. 
.
You can check out this page to see the growing archive of all of my time capsule answers. And don't forget to check out this post to find out how you can create your own time capsule.
Our next delivery date is: Friday November 13th, 2020
.
Here's hoping that when I read my next letter we'll be on the other side (or at least our way to the other side) of all of this, and we'll all be back at our favorite restaurants, finishing breakfast and heading out to catch those morning movie showings.